Are hygiene and cleanliness essential in your business? If the answer is yes, our disposable carpet is perfect for you.
Disposable Floor Mat Round Shape TST PP White Ø50cm (50 Units)
Ref. 9781-50
50 Units
Out of Stock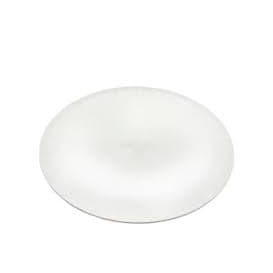 Disposable Floor Mat Round Shape TST PP White Ø50cm (1.000 Units)
Ref. 9781-50-20
1000 Units
Out of Stock
The disposable rugs are made in white and have a simple but very practical circular design. They are made of non-woven fabric, a material increasingly used in the health and beauty sector. This material makes them very tasty to the touch, comfortable and lightweight.
Disposable carpets are perfect for:
Taking care of the customer's hygiene and your business
Customer comfort
Preventing the client from touching the ground with his feet
Use in: swimming pools, bathrooms, dressing rooms, hotels, hospitals, hairdressers, beauty and aesthetic centres and massage centres.

In addition, these mats are disposable, which will give a plus of hygiene to your business since once you finish using it you will only have to deposit them in the appropriate container.
Our disposable foot mats allow the client to have no contact with the floor. This is especially important in swimming pools, changing rooms and bathrooms where someone may feel uncomfortable touching the floor directly with their feet. In this way you avoid possible contagion.
Disposable polypropylene mats improve hygiene in hospitals, beauty centres, spas, hotels, hairdressers, massage centres or in beauty and beauty salons.
In our catalogue you can buy the disposable mats for a very competitive price in packs of 50 units or 1,000 units. Choose yours!
See more
See less