Do you have a move and a huge amount of boxes to pack? Do you work in a warehouse or industry where the main task is packing boxes? Whatever your case is, the hand sealer is your salvation.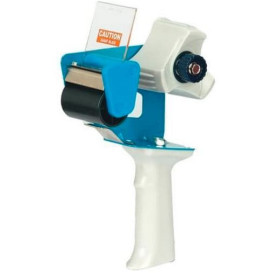 Tape Gun Manual 5cm (1 Unit)
Ref. 4290-1
1 Units
In Stock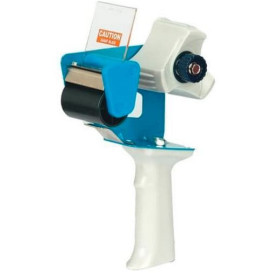 Tape Gun Manual 5cm (24 Units)
Ref. 4290-1-24
24 Units
In Stock
Stop worrying about the amount of boxes you have to pack, with the manual sealer it will be a given and not a given.
WHY BUY THE MANUAL SEALER:
It makes your job easier
You save time
Comfortable and easy to use

Manual box sealers are small, hand-operated machines that allow for easy, fast and safe application of adhesive tape. It is the adhesive tape dispenser par excellence, as it facilitates the application and cutting of the seal, without having to use scissors or teeth.
These tape dispensers are ideal for industries and warehouses where there is a large quantity of products to be packed. They can also make your life much easier if you have a move in sight and a pile of boxes to be packed.
The case sealer with manual push allows you to pack quickly and easily. The adhesive dispenser saves you time and money and makes your work much quicker - it's all advantages!
Our manual tape sealer is a safe and reliable bet. Its excellent quality ensures that your cardboard boxes are closed, so that they are not in danger of being opened and can be transported comfortably.
If you don't know where to buy a manual sealing machine you are in the right place. In MonoUso we have what you are looking for at an unbeatable price. Our manual sealing machine is a long term investment because, due to its durability, you will be able to use it many times before having to change it. Take the opportunity to make your job easier!
See more
See less