If you have a business where paper consumption is very high, industrial paper roll holders are a very smart choice to make your job much easier.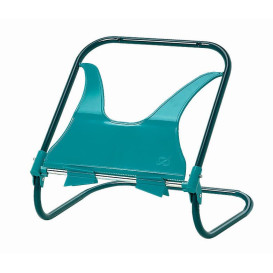 Plastic Paper Roll Stand Holder ABS Reinforced Green (1 Unit)
Ref. 11350-1
1 Units
In Stock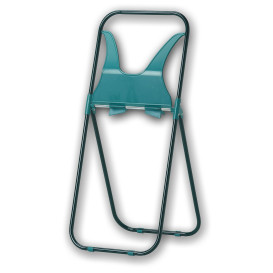 Plastic Paper Roll Tripod Holder ABS Reinforced Green (1 Unit)
Ref. 11351-1
1 Units
In Stock
Our paper roll holders are designed for industrial uses and high paper consumption. Businesses such as gas stations, mechanical or paint shops, washing houses, kitchens, production areas or industries already rely on them.
QUALITIES OF THE ROLL HOLDERS:
Very resistant
Practical
Easy to use
Ergonomic design
Clean cut

The industrial paper roll holders are made of galvanized and lacquered steel tubes. In addition, they have a very practical and easy to use ABS saw that facilitates a clean cut of the industrial paper roll and a safe and reliable extraction of it.
The steel roll holders have a green finish and a very practical and ergonomic design. Thanks to its good grip you will be able to cut the paper without fear of it coming apart at the first pull. In addition, it makes it easy to replace the roll.
Due to its resistance to humidity and its durability, the industrial roll holder is a very profitable long-term investment. These roll holders are equipped with plastic plugs at their base, which guarantee stability and safety for the rolls.
On our website you will find two models of roll holders at a very affordable price. On the one hand, we have the floor roll holder and, on the other hand, the tripod roll holder. Choose the one that helps you the most to make your work easier!
See more
See less